AnnaRose happens to be the daughter of the late Roger King, an American and television media executive for King World Productions and CBS. The process of making Good Enoughand what went into it is ultimately dedicated to him. "This film, in many ways, is a tribute to the genius of my father, a man gone far too soon at the age of 63. It was heartbreaking to me to understand there was still so much more that I wanted to learn from him, and ask him about the business of filmmaking and television. Nevertheless, I sought out professionals and others who knew him best- and Good Enough represents that rite of passage, as told via my character Lorna Flynn who sets out to find her father's long, lost brother, a potential uncle she never knew about."
Click here for full article.
Full article from Critic Roger Friedman here.
AnnaRose King Opens Up About Her First Feature Film 'Good Enough'.
"I am a child of divorced parents," King told Us. "As a very young kid, I flew a lot. I was one of those little kids, like in the movie, who got their wings and I did a lot of unaccompanied minor flights — so I felt connected to a flight attendant, to be honest. Life on the road and never being settled in one place, but it's true that part is fiction. There are other aspects that are true, but you just can't mine your own life and then expect people to be interested in it. So I dramatized."
Click here for full article.
Official Selection Bentonville Film Festival

Launched last year by Academy Award-winning actress Geena Davis, the five-day run champions diverse voices in media with a keen focus on women and minorities. This year's slate features 34 films, including 12 world premieres, which will screen in Bentonville, Arkansas from May 3-8.
"Ensemble is always important to me as a director, so being an actor in the film influenced the casting of the film in that I basically cast people who make me laugh and are good people. As a film that stems from the personal - good, funny, and talented people were essential to get us through the inevitable challenges of making a film." - AnnaRose King
Read more by clicking here.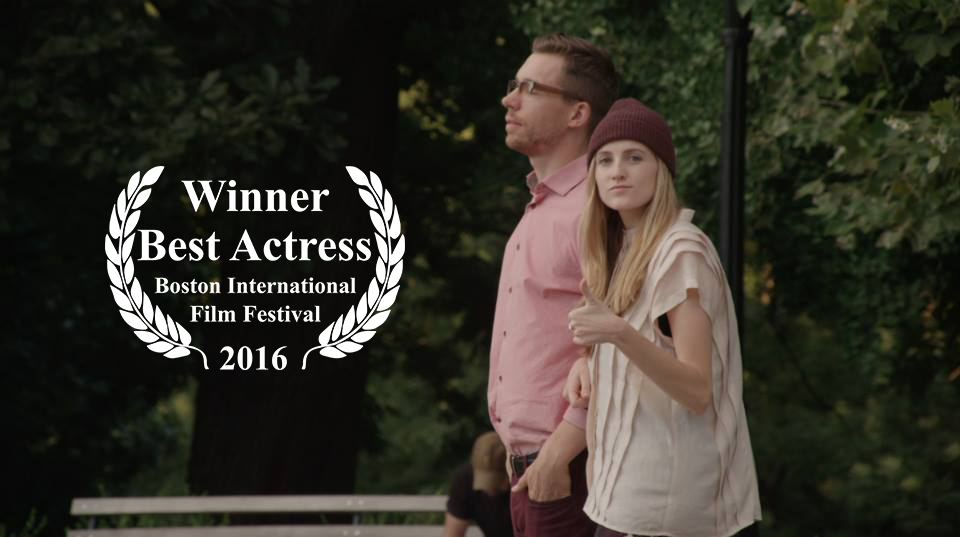 Winner of Indie Spirit Best Actress!
We took home the Indie Spirit Best Actress award at the Boston International Film Festival. Thank you so much BIFF for this honor and for such a great World Premiere!